SIG
INTEGRATED MANAGEMENT SYSTEM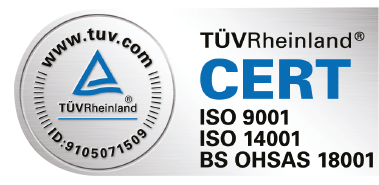 FUNDIBEQ FINALIST QUALITY AWARD DIPLOMA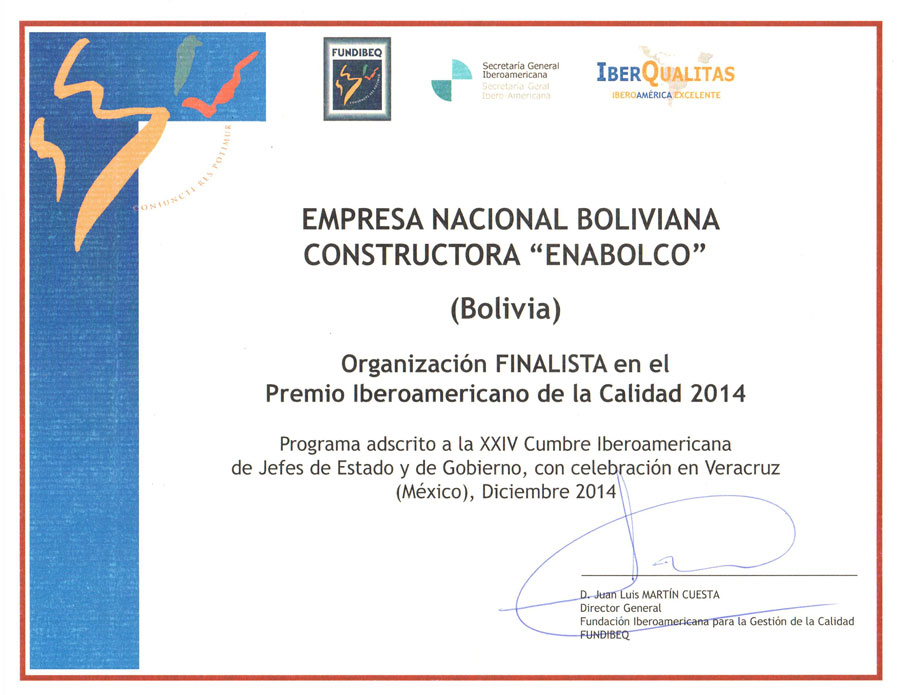 CORPORATE SOCIAL RESPONSIBILITY – FUNDES CERTIFICATION
NATIONAL AWARD FOR GOLDEN EXCELLENCE 2013
In December 2013 ENABOLCO won the 2013 GOLDEN SEAL OF EXCELLENCE in the category of medium and large companies. Awarded by the Ministry of Production and the National Chamber of Industries, sponsored by the CAF-Development Bank of Latin America, the Royal Embassy of Denmark and other institutions.
QUALITY AWARD
CORPORATE SOCIAL RESPONSIBILITY
ENABOLCO prioritizes Corporate Social Responsibility projects, having achieved the CERTIFICATION OF THE CAF / FUNDES.
The company, within the Corporate Social Responsibility, has participated in Solidarity Projects, such as the manufacture at the cost of 1,000 rural houses for the victims of the Totora, Mizque and Aiquile earthquake, a successful program thanks to the modality of self-help with peasant communities, concluded in a record time of nine months.
ENABOLCO executed all the electrical installations for Cochabamba's first International Fair (FEICOBOL), donating 50% of its cost in favor of it.
The company cooperated in the construction of "La Ciudad del Niño"(Child city) in the manufacture of cement blocks for the walls.
We also manufactured and donated a 15-meter Cross to receive Pope John Paul II, the same one that today is located on Av. Blanco Galindo.